Consumer Online Banking

Access Community Bank online banking securely anywhere you have an internet connection. This convenient free tool provides a snapshot of your entire relationship with us, so you can efficiently manage your finances.
Advantage of Online Banking
Monitor your account through detailed transaction history. Track pending and approved transactions within all of your accounts to get the most updated balances. And because the information is displayed in real-time, you can be aware of activity to help keep your accounts secure from fraud.

Enroll in Mobile Banking. Do your banking on the go – when it's convenient for you! To get started, simply download the Community Bank Mobile App from your iPhone or Android.

Enroll in eStatements. Community Bank offers an easy and convenient way to receive your bank account statements with eStatements. An eStatement is an electronic version of your statement with images available online via our secure website.

View previous eStatements. Retrieve 24 months of statement history – with only a few clicks! View, print, or save your statements as a PDF document for reference.

Transfer money between Community Bank accounts. Transferring money same-day between Community Bank accounts or schedule one-time and recurring transfers so you don't have one more thing to remember.

Request Stop Payment. Great tool for those times when you cancel a purchase after having put the check in the mail or when you send a check to a company and receive an alert that the check was misplaced. Easily stop the payment directly online!

Pay Bills. We know your time and money is valuable; save both with free Bill Pay! There's no longer a need to write checks, seal envelopes, and purchase stamps to pay your everyday bills. Schedule one or multiple payments, set up auto-payments, or simply pay a bill immediately. Enjoy banking on-the-go, anywhere you are, anytime you choose.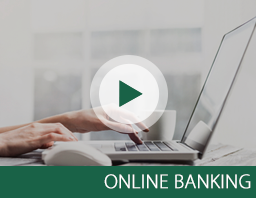 Online Banking FAQs
How do I sign up for online banking?
To sign up for online banking please click here to fill out an enrollment form or stop in and see one of our personal bankers.
How do I sign up for eStatements?
You can easily and quickly sign up for eStatements from online banking. Once signed in to online banking, click on Profile on the top right menu. Scroll down to find Electronic Statements and click edit. Choose which accounts you wish to receive eStatements. Read through the terms of agreement, click I agree at the bottom of the page and then click submit. To unenroll in eStatements and receive paper statements contact any Community Bank location.
How do I view my online statement?
To view your online statement log on to online banking. Choose the account you wish to view from the Home page or choose Accounts and select the account from the drop down tab. Click on Documents. Choose the account and date range for the statement and click Submit.
Can I view check images online?
Yes, check images are available for viewing. When viewing account transactions, any available checks to be viewed will be shown in blue. Click on the description (Check #) to view the check.
How do I know how much history is available for an account?
Currently, you are able to see transaction history for the past 15 months. Please contact the bank if you need to view your statement prior to the past 15 months.
Can I transfer funds from one account to the other?
Yes, the Transfer page allows you to quickly transfer funds between two of your online banking accounts. You can choose to make a one-time immediate transfer, a one-time future-dated transfer, or a recurring transfer. All transfers must be made before 5:00 pm to process on today's business day. Any funds transfer requested after 5:00 pm will be processed on the next business day.
Can I reorder checks online?
Checks cannot be ordered online. Please contact a Personal Banker at one of our locations to place an order for checks.
How do I create a categorized report for my account?
1. Login to Community Bank Online Banking
2. Choose which account you would like to create a categorized report
3. Once in that account, click on the gray categorize button directly underneath your account header
4. From there you can select a date range, customize your transactions as to which category you would like them assigned to and generate your report
How often must I log into my online account to keep it active?
You must log into your consumer online banking account once every 90 days to keep it active.